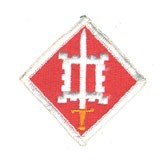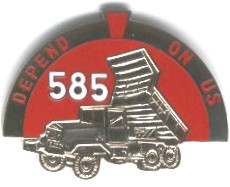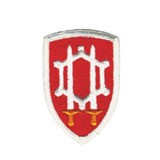 <![if !vml]>

<![endif]>


<![if !vml]>

<![endif]>


Site Dedication
This web site is dedicated to the men who served in Vietnam with the 585th Engineer Company [DT] from 1966 to 1972.Their sacrifices were many, their rewards few.


In Memoriam
It is with humility and sorrow and respect that we remember our comrades who were killed and wounded in the line of duty. The 585th Association renders a solemn salute to Company Commander Captain Gregory Patrick Kernahan, Distinguished Service Cross [Posthumous], killed in action at Pleiku on 6 March 1968.



Association Mission
The three specific goals of this organization are to locate and reunite Vietnam Veterans of the 585th Engineer Company [DT] and to encourage camaraderie between these men.

Our Membership Now Stands at 914

605 Living and Sadly, 309 Deceased




Since we no longer have the ARCO's to contact people, we are in dire need of volunteers to call members in their state invite member to the reunion or if they plan to attend.
Please contact Tom Garney at 480-982-7114 to volunteer for your state and further information


Army Combat Action Badge


Click on the following to look up members on the wall
http://www.virtualwall.org

585th Engineer Co (DT)

Searching For







Unit Roster Lists All Personnel Found To Date, If A Name Is Not Listed, Check The Memorial Board,
If Still Not Listed It Means They Haven't Been Located.

To Post A Message to the Bulletin Board, Click on Post a Message.

To View Current Messages, Click On Current Messages.

To View Past Messages, Click On BB Archives.

NOTE: To access the roster or bulletin board requires a password, if you do not have one, contact the webmaster.

Remember, it is the responsibility of everyone to keep the webmaster informed of any change of address, phone number and email address.

Contributed To



Things To Know




Miscl






Photos

Bulletin Board


Any problems, questions or comments, please contact the webmaster by clicking email below